This post is also available in:

Français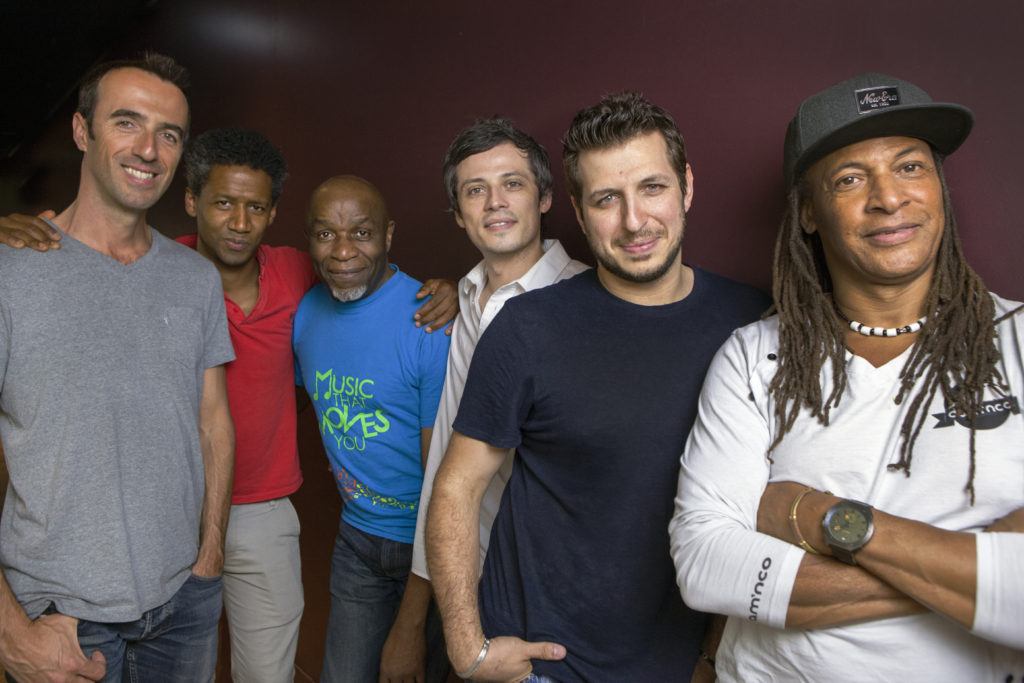 " With his sextet, Ray Lema presents a repertoire that happily sails from Afrobeat to Caribbean Zouk through Congolese rumba, funky rock and the art of jazz ballad. After two albums in quintet, the alchemy that unites the band is still here, it's the result of more than six years playing together. A beautiful sensory journey "(JazzMag)
Ray Lema "On entre KO on sort OK"
Ray Lema pays a tribute to Franco Luambo and the Tout Puissant OK Jazz, the legendary composer and group from the Congo of his teenage years who made all Africa dance. the album which includes 9 tracks from Franco, arranged and orchestrated by Ray Lema will be touring worldwide from summer 2020.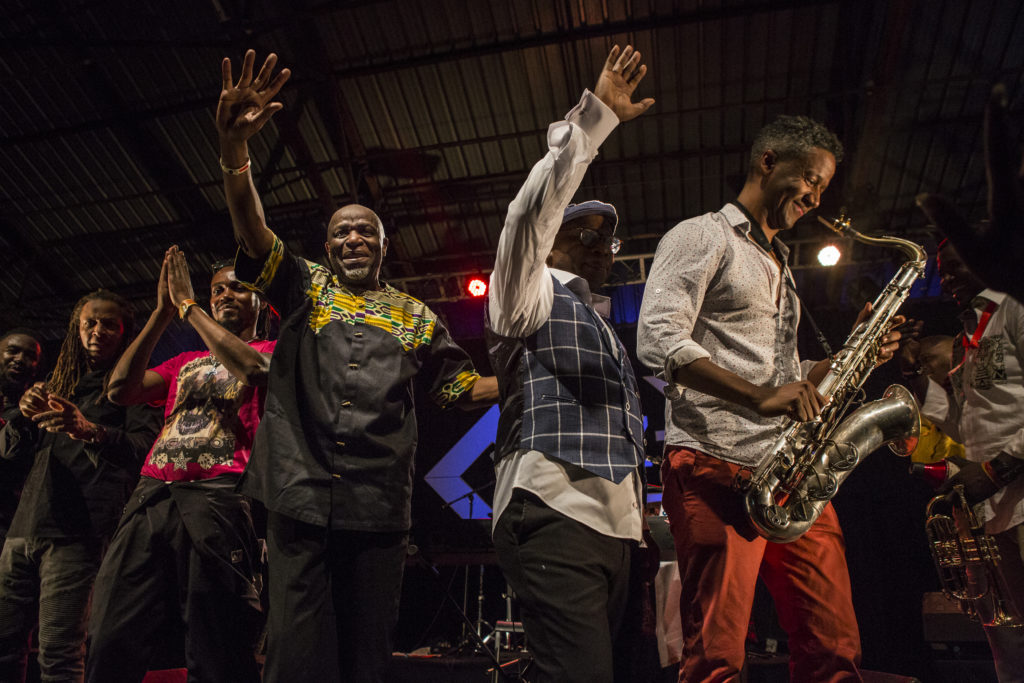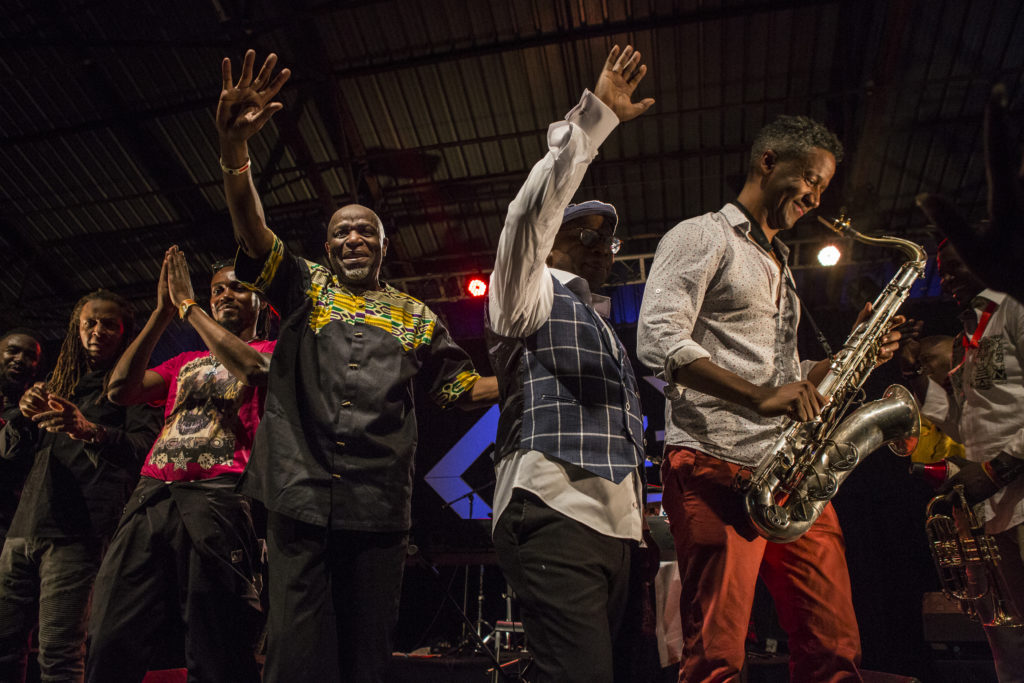 Ray Lema &
Laurent de Wilde
It is a ceremony of plural pianos which invokes the spirits from the African continent while connecting with those two wizards of music of music, from J.S. Bach to Prince. It is a meeting of souls who have always been open to the world and continue, together for a while, to solve the most complex musical puzzles in the simplest possible way …
Ray Lema & Symphony Orchestras
From Brazil to Cuba, through Germany, Switzerland and China, Ray Lema is regularly invited by symphonic orchestras to play his musics.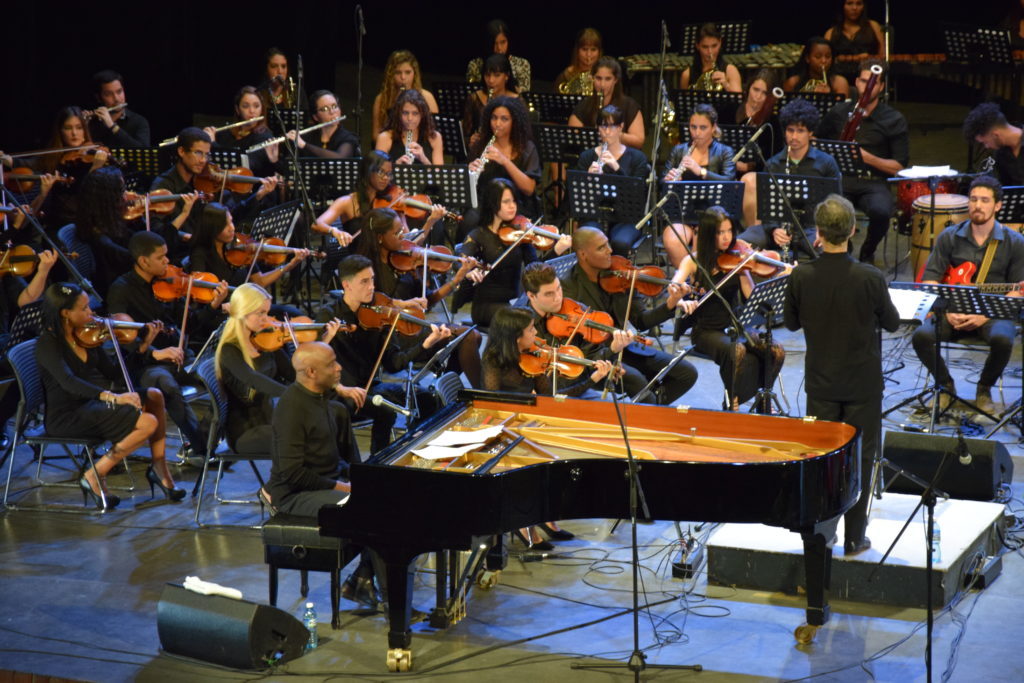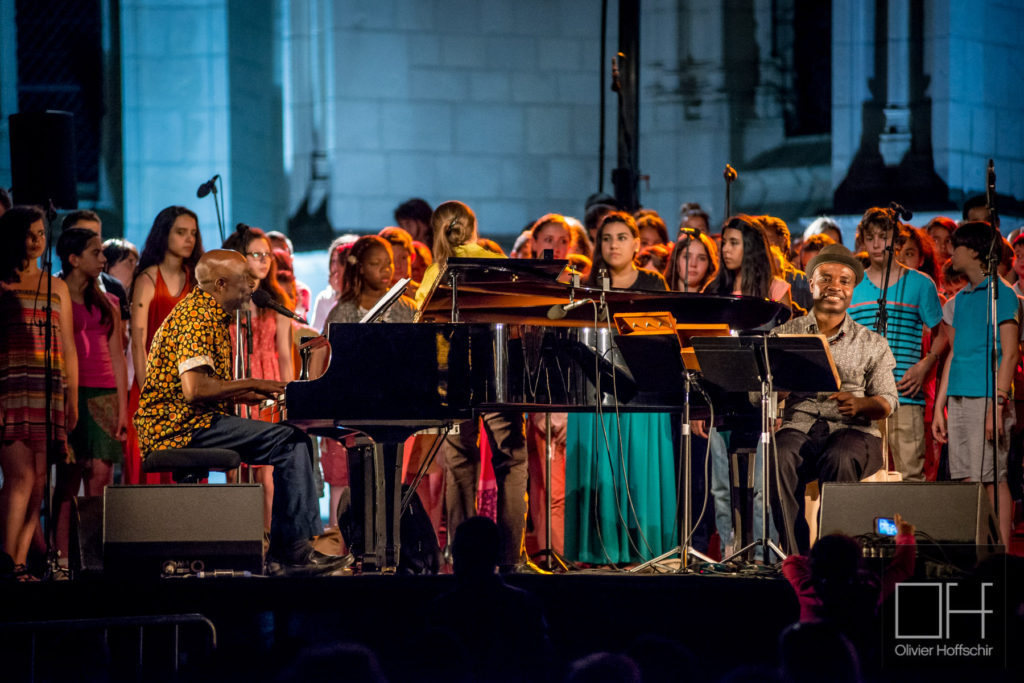 Ray Lema
"Essengo" Project
Essengo means "joy" in lingala. This project represents the joy of Ray Lema, to sing his songs with  children , transmit and offer an unforgettable experience to those young singers.
Ray Lema – Tribute to Franco Luambo
On entre KO on sort OK
Live concert at Jazzkif in Kinshasa - 2019